The Institute of Social Ecology is a subdivision of the IFF (Interdisziplinäre Forschung und Fortbildung) at Klagenfurt University. Founder and head of the Institute of Social Ecology is Prof. Marina Fischer Kowalski. Research and teaching at the Institute of Social Ecology deals with the interrelationship of social and natural systems in the context of sustainable development. Research is structured into four main fields (i) society's metabolism, (ii) land use change and human intervention in natural systems, (iii) environmental history and cultural evolution, and (iv) transition studies. The institute's staff comprises 17 researchers and 5 administrative staff members from interdisciplinary backgrounds such as biology, ecology, sociology, anthropology and technical sciences. IFF will lead Work Package 5 (Biomass conflicts), it will instruct all partners in methods for the study of social metabolism, and it will contribute very substantially to Work Package 2 (Map of environmental injustice) integrating the social metabolism indicators of MEFA, HANPP and land use into the map using GIS.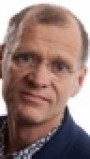 Willi Haas. (Diploma in Engineering). Senior researcher and lecturer at the IFF since 1998. He coordinates work in the research area "Support for sustainability transitions" and he is member of the institute's management team. He spent 3 years working as acting Director for an environmental CSO in South Africa. He was chairperson of Greenpeace Central and Eastern Europe for 9 years.

Simron Singh. (Ph.D. Human Ecology). Senior researcher on biophysical indicators of resource, energy and time use (MEFA, HANPP), long-term socio-ecological research (LTSER), sociometabolic transitions and the impact of development aid and disaster response on the sustainability of local regions. Extensive research among pastoral nomads (Van Gujjars) of the Central Himalayas, the Nicobar Islands (India) and Biosphere Reserves in Europe.

Christoph Plutzar. Dr. Christoph Plutzar is biologist, social-ecologist and holds an academic training in Geographic Information Systems. The focus of his work is on handling spatial explicit research questions with GIS, especially in the fields of ecology, biodiversity and nature conservation.

Andreas Mayer. Andreas Mayer's academic background is in sociology and the interdisciplinary field of "Social and Human Ecology". His main research focus is in social metabolism, resource conflicts, food security, and environmental sociology with a regional focus on Latin America;