By Amanda Blank and Shlomo Dowen (director of the UKWIN)
Waste incineration is a method of waste disposal that still occurs throughout Europe despite its highly negative effects on air quality and human health. Specifically, waste incineration creates toxic emissions and hazardous ash, poses significant health risks, and releases greenhouse gases, and is often forced through municipalities regardless of strong local public opposition. It competes with recycling initiatives because accounting is based on exaggerated estimations of future quantities of waste, which removes incentives for waste reduction. All of these components raise red flags for environmental sustainability and justice.
Because waste incineration so heavily impacts communities, it is strongly contested by local people and sometimes (though not nearly often enough) receives media attention. As part of the annual EJOLT meeting in Rome last month, there was a "toxic tour" that raised public awareness about some of Europe's most horrifically polluted sites due to poor waste management. Many journalists shot footage for documentaries and wrote articles, and activists staged protests and demonstrations. An incinerator in India funded by the CDM has also been featured in an EJOLT documentary that shows how local waste-pickers are losing their livelihoods.
In another case, local campaigners in Worcestershire have brought a case to the European Parliament, alleging that rights declared by the Aarhus Convention have not been upheld. They claim that a waste processing plant that has approval from Worcestershire County Council breaks EU laws—the council failed to provide full access to information and to prioritise recycling over incineration. Michael Cashman MEP has been listening to their case presented in Brussels and does not believe local residents have been treated fairly throughout the process. The European Parliament's petitions committee have decided to leave the case open, and the European Commission has asked for more facts on the case before it can judge whether or not the rules have been breached.
Currently, the United Kingdom Without Incineration Network (UKWIN), a network of organisations that oppose the incineration of waste, is working in conjunction with others to gather and collate examples of UK citizens' Aarhus rights having been violated in relation to waste incinerators and associated matters (e.g. waste contracts).
The Aarhus Convention establishes three basic rights:
Access to information: the right of everyone to receive environmental information that is held by public authorities. This can include information on the state of the environment, but also on policies or measures taken, or on the state of human health and safety where this can be affected by the state of the environment. Applicants are entitled to obtain this information within one month of the request and without having to say why they require it. In addition, public authorities are obliged, under the Convention, to actively disseminate environmental information in their possession;
Public participation in decision-making: the right of participation. Arrangements are to be made by public authorities to enable the public affected and environmental non-governmental organisations to comment on, for example, proposals for projects affecting the environment, or plans and programmes relating to the environment, these comments to be taken into due account in decision-making, and information to be provided on the final decisions and the reasons for it;
Access to justice on environmental matters: the right to review procedures and to challenge public decisions that have been made without respect for two aforementioned rights or environmental law in general.
Faulty waste management and human rights violations based on environmental inequality have the European Commission's attention, as shown by the open Worcestershire case, which is why it's necessary to back up claims with more examples—as soon as possible.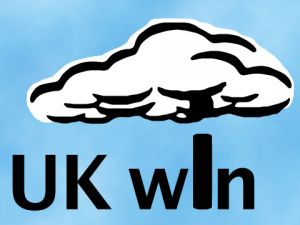 UKWIN is looking for examples that could be developed into case studies to be organized and submitted to the European Commission to inform their investigation into whether or not the UK is upholding citizens' rights under the Aarhus Convention. Have you or your campaign group experienced a significant delay in gaining access to environmental information that prejudiced your ability to access environmental justice and/or participate effectively in environmental decision-making? Have you or your campaign group ever been prevented from participating effectively in an environmental decision-making process, e.g. because a decision was made behind closed doors and/or relevant information was not released? Do you feel that you or your campaign group has been denied access to justice, e.g. because time (and/or money) ran out before you had the opportunity to challenge a decision in the courts? If the answer to any of these questions is yes, then UKWIN wants to hear from you.
Please help disseminate this call for cases. If you would like to share your information, please send your name, contact details, and a paragraph describing each alleged violation including facts such as where, when, by whom, etc. to: email hidden; JavaScript is required
Photo from: https://www.elaw.org/assets/images/places/za.smoke.stacks.jpg