Lund University is a middled-sized research university in southern Sweden that has an important place in the environmental sciences in the European research area, in human ecology, social geography, and with the Institute of Industrial Environmental Economics. EJOLT partner is the human ecology group led by Professor Alf Hornborg, a cultural anthropologist, and a leading author in world systems history and international trade. Lund University has master and doctoral programmes in human ecology. There is a programme of research on ecologically unequal exchange within these programmes. The Human Ecology group at Lund University cooperates with ICTA-UAB in two ventures at present. First, a series of ERASMUS summer schools on environmental conflicts and environmental justice (starting in June 2010, led by Giorgos Kallis), and, second, a proposal for a Marie Curie doctoral programme focusing also on environmental conflicts (submitted in Dec. 2009). The human ecology group at Lund University also cooperates often with IFF Vienna. Lund University will lead Work Package 10, on the methodology of study of ecologically unequal exchange and the ecological debt (including the climate debt), in cooperation with civil society partners and academic partners. It has therefore a crucial role in the project, which is to a large extent about the political and policy use of these two concepts (ecologically unequal exchange and ecological debt) where sustainability sciences and environmental justice activism come together. Lund University will also be active in Work Package 11, training materials.

Alf Hornborg. Anthropologist and professor of human ecology at Lund University. He has conducted field research in Peru, Nova Scotia, the Kingdom of Tonga, and Brazil, and his current research interest is the cultural and political dimensions of human-environmental relations in past and present societies, particularly from the perspective of world-system analysis. He is probably the best known theorist of ecologically unequal exchange in the world today.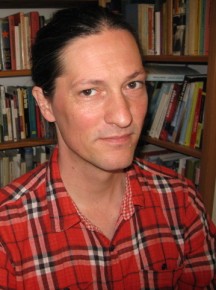 Rikard Warlenius is an economic historian and PhD candidate in Human Ecology in Lund, Sweden, researching on historical and contemporary cases of ecologically unequal exchange. Former journalist and activist in trade unions and the climate movement, he has written books on labor movement history and climate change. The latter includes Utsläpp och rättvisa ("Emissions and justice") 2008 and Vägen till Köpenhamn ("The Road to Copenhagen") 2009.

Andreas Malm is a PhD student in Human Ecology working on Fossil fuels, Capital accumulation, British cotton industry, British navy, Steam-power and the Long waves of Capitalist development. He is teaching several courses in Human Ecology. He published several books and journal articles and a book chapter: Malm, Andreas (2012a) "Steam: Nineteenth-century mechanization and the power of capital" in A. Hornborg, B. Clark & K. Hermele (eds.) Ecology and Power: Struggles over Land and Material Resources in the Past, Present, and Future. London: Routledge.

Martin Oulu is an environmental & climate change researcher, practitioner and PhD student in Human Ecology at Lund University, Sweden. His research interests focus on decoupling environmental degradation from economic growth and the search for sustainable development paths from a developing world perspective. His most recent work (2011) is titled Mainstreaming Climate Adaptation in Kenya.