Latest from the Blog
By Linda Dubec. In the year 2002, the Finnish Government granted Finnish energy company Teollisuuden Voima, or TVO, permission to build a third nuclear reactor in the nuclear power plant Olkiluoto …
March 1 was International Waste Pickers' Day, in memory of the massacre in Colombia in which 11 workers were killed at the University of Barranquilla. For the past 21 years …
EJOLT News
EJOLT, in collaboration with Fundación Neotrópica, a Costa Rican NGO, and UCI (Universidad para la Cooperación Internacional) is running an online course "Ecological Economics and Environmental Justice", taught through civil …
Success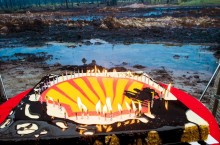 Shell: a good breakthrough
A 39% decrease in annual net profit by Shell due to "high exploration costs, pressures across the oil industry and disruption to Nigerian output" is a success story for EJOLT partner Environmental Rights Action/Friends of the Earth Nigeria (ERA/FoEN). After their long fight for justice, The Nigerian Maritime Administration and Safety Agency recently fined Shell 6,5 billion US $ for the Bonga spill in December 21, 2011 – and the National Oil Spills Detection and Response Agency added a fine of 5 billion US $. Read on for more details on the increasing success by EJOs in making Shell pay up for the damage it is doing.
Resources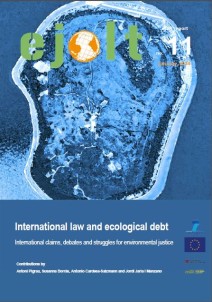 International law and ecological debt
Under the paradigm of sustainable development, contemporary international law has not been able to shape an effective, nor an equitable, answer to the global ecological crisis. There is widespread consensus that environmental governance requires a major overhaul if humankind wishes to meet that challenge. Our main point is that global patterns of ecologically unequal exchange will not be corrected just by minor adaptations of existing international regimes. Nor will change come through the formal enactment of a given set of principles. Rather, correction will require a profound reconceptualisation of global governance that is able to integrate counter-hegemonic claims for environmental justice.
---