Latest from the Blog
By Carlos Zorrilla. On April 10, 2014, the campesino leader Javier Ramirez of Intag Valley (Ecuador) was arrested without an arrest warrant outside of Quito. He was returning from a meeting …
By Alma de Walsche, MO* magazine (translated by Nick Meynen). Mining projects, oil and gas extraction, energy crop plantations and tourist resorts are increasingly encroaching on pristine areas. Here they come …
EJOLT News
By Leah Temper. The Atlas of Environmental Justice has been making waves across the world. Since the launch we have had over 130 press mentions in 21 countries and more than …
Success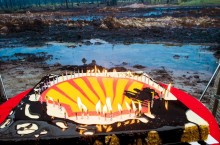 Shell: a good breakthrough
A 39% decrease in annual net profit by Shell due to "high exploration costs, pressures across the oil industry and disruption to Nigerian output" is a success story for EJOLT partner Environmental Rights Action/Friends of the Earth Nigeria (ERA/FoEN). After their long fight for justice, The Nigerian Maritime Administration and Safety Agency recently fined Shell 6,5 billion US $ for the Bonga spill in December 21, 2011 – and the National Oil Spills Detection and Response Agency added a fine of 5 billion US $. Read on for more details on the increasing success by EJOs in making Shell pay up for the damage it is doing.
Resources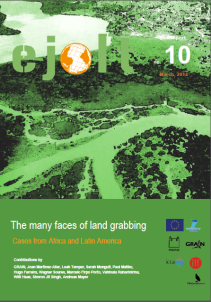 The many faces of land grabbing. Cases from Africa and Latin America
The 2008 world food crisis and the broader financial crisis together spawned a new and disturbing trend towards buying up land for outsourced food production. 'Land grabbing' is often led by the private sector (with support from governments). Characteristics are large scale displacement of the rural poor without proper compensation and the destruction of the local ecology to make space for industrial agriculture and biofuels. Recent studies emphasize the links between land grabbing, biomass extraction, and the interests and needs of the few members of a global class of consumers distributed across an increasingly multi-centric global food system, against the vast majority of the world's population. Thus, the fight against land grabbing currently lies at the interface of the climate debate, food sovereignty, indigenous rights, social and environmental justice.   Read more
The EJOLT project (2011-15) has received funding from the European Union's Seventh Framework Programme for research, technological development and demonstration under grant agreement no 266642. The views and opinions expressed in the website and in all EJOLT publications and documentaries including the Atlas reflect the authors' view and the European Union is not liable for any use that may be made of the information contained therein.
---