The International Centre for Research in Ecological Economics, Eco-Innovation and Tool Development for Sustainability (REEDS) unit is a centre at the UVSQ (Université de Versailles Saint-Quentin-en-Yvelines), led by Professor Martin O'Connor, one of Europe's best-known ecological economists. At the present, the centre involves about 50 researchers and it is a successor to the C3ED founded by René Passet. REEDS gives advice on policy at French, European and international levels and in corporate social responsibility. It is strong in research in African countries. It is particularly strong in the methodologies of integrated economic-environmental analysis, quantitative economic analyis, GIS and spatial analysis, risk assessment, interactive multi-media techniques (platform KerBabelTM), multi-criteria multi-actor analysis and participatory action research. It has at present twenty doctoral students. The main role of UVSQ in EJOLT will be: a) to provide theoretical inputs in issues of ecological distribution, environmental justice; b) to lead in the transversal field of valuation of environmental liabilities (WP8) and c) to conduct studies on environmental conflicts in Brazil (with FIOCRUZ) contributing to WP2.

Martin O'Connor. PhD. Raised in New Zealand, with degrees in physics and biology, he became an ecological economist and has been a central figure in many European research project in this field since the early 1990s, particularly in the assessment of economic and physical indicators of sustainability (CRITINC), environmental valuation (VALSE), and the use of information technologies in grassroots application of multicriteria evaluation methods (ALARM). He wrote on post-normal science with J. Ravetz and S. Funtowicz, and edited books with Sylvie Faucheux and Clive Spash on valuation and the environment. He is also known for his work on ecological distribution and political economy. He is currently the Director of the international centre or Research in Ecological Economics, Eco-innovation and Tool Development for Sustainability (REEDS) at the UVSQ.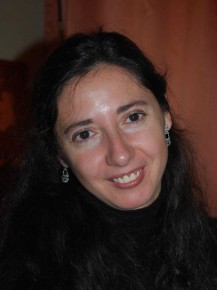 Virgínia Branco has a diploma in International Cultural and Political Relations from the Université du Minho, Portugal and a Master in Comparative Social Change from Science-Po, Paris. She is specialized in European projects and Intellectual Property Rights. She joined REEDS in October 2010 and is responsible for International Cooperation.

Frances Harrison is a New Zealander with TESOL certification. She began her career as a primary teacher and progressed to managing sales and marketing activities in diverse sectors such as hospitality (corporate travel and tourism), telecommunications, engineering and manufacturing as well as the pharmaceutical industry, over the course of 16 years. After obtaining her degree in Applied Communication she spent four years as public affairs advisor for Waitakere City; being in charge of environmental campaigns and the promotion of sustainable development to public, private and community sectors. Much of her work involved encouraging community advocacy for sustainable living. She is passionate about environmental empowerment, education and making it accessible to all. She joined REEDS in September 2010 to further this cause.

Pierre Johnson, 46, researcher and consultant in sustainable development, is holder of MAs in Social Sciences and Development Studies. He recently (2010) completed a Master degree in Sustainable Development Engineering -  Mediation of Environmental Knowledge at UVSQ*. He has 17 years of experience as development project designer and manager in Latin America, Africa and South-East Asia. He also managed communities of practice at international level. His experience brought him to develop an expertise on fair trade and sustainable development, which is recognized internationally (UNDP, foundations and academically), which he has extended since completing his Master degree on issues related to the valorisation of biodiversity and traditional knowledge. He is currently Research associate on multi-criteria evaluation at REEDS, a research lab of VersaillesUniversity directed by Martin O'Connor, and consultant for the organisation of ethical and sustainable supply chains."

Phillippe Roman, alumnus of the ENS LSH (Ecole Normale Supérieure Lettres et Sciences Humaines, Lyon) and agrégé in economic and social sciences, is a PhD student in social and economic sciences at REEDS. After a double Bachelor degree in Sociology and Econometry, a Master of Economics and a year spent in Brazil as a guest researcher, he obtained his Master in Ecological Economics from the UVSQ (First in class, 2008-2009). He is currently a lecturer and doctoral fellow at the UVSQ, where he is completing a thesis under the direction of Martin O'Connor, entitled "Economic distribution, ecological distribution and externalities: A political ecological economics project for the diversion of the São Francisco river in Brazil."
Julien François Gerber, Besides being Researcher in Ecological Economics and Political Ecology at REEDS, J.-F. Gerber is also Fellow Fellow at the Jawaharlal Nehru Institute of Advanced Study in New Delhi. He holds a Master of Science (in ecology and evolution) from the Swiss Federal Institute of Technology in Zurich, a Master of Advanced Studies in Development Studies from the University of Geneva, and Master and a Ph.D. in Ecological Economics from the Autonomous University of Barcelona (supervised by Joan Martinez-Alier). From 2010 to 2012, J.-F. Gerber was Visiting Fellow at the Department of Economics, Harvard University. 
He has done fieldwork in Cameroon, Ecuador, and Indonesia. He is interested in socio-ecological economics, political ecology and agrarian and development studies. He has published several articles in journals such as Ecological Economics, Agrarian Change, and Global Environmental Change, and has co-edited two books in integrative heterodox and in ecological economics.