The first nearly thirty years of JNU's existence were marked by the institution of new disciplines and the conceptualisation of old disciplines in new perspectives. The focus in these years has been on interdisciplinary research and teaching. Thus JNU envisaged Centres in place of Departments and Schools in place of Faculties. This has stood JNU in good stead and its concepts and perspectives have had a degree of percolating effect in several other universities. However, thirty years on, when ever new forms of knowledge and newer forms of creating and diffusing knowledge have evolved and newer problematiques have come into focus, it is important to renew our knowledge systems by taking cognisance of the rapid changes occurring. We have already taken steps for establishment of new Centres/Schools focused on what are now frontline disciplines. These are:
Special Centre for Molecular Medicine
School of Information Technology
Centre for the Study of Law and Governance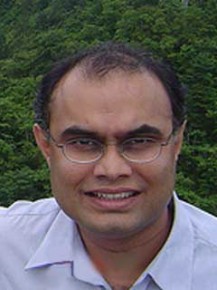 Rohan D'Souza is Assistant Professor at the Centre for Studies in Science Policy.  He was awarded his PhD from the Centre for Historical Studies at Jawaharlal Nehru University. He has worked on the technology of hydraulic manipulation in the Indian subcontinent. His publications and concerns range from issues dealing with environmental history, the political economy of nature conservation and history of technology. He has held postdoctoral fellowships at Yale University, University of California (Berkeley) and was a Senior Research Associate at the Centre for World Environmental History, University of Sussex.

V.V. Krishna is a Professor in Science Policy and former Chairperson at the Centre. He has a Ph.D. in Sociology of Science from the University of Wollongong, New South Wales, Australia. He has 20 years of research experience in the areas of sociology of science, science and technology policy studies and social history of science. He has published 30 research papers and  four books.  Prof. Krishna is also visiting Professor/Scientist at the Institute For Research and Development (IRD) & MSH, Paris, 2000-2005. He is the founder-editor of Science, Technology and Society – An International Journal devoted to the Developing World, published through Sage Publications. Prof. Krishna was a consultant to UNESCO, Paris, for its programmes on electronic publishing in the developing countries and the publication of the World Science Report 1998; Unesco Science Report 2000-2001; and 2004-2005. He was a Council Member of the Society for Social Studies of Science (4S), USA and Member, International Council for Science Policy Studies, ICSU, UNESCO, Paris.