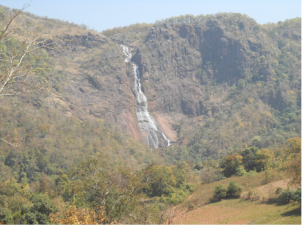 Felix Padel, an expert on mining conflicts in Odisha (India), has written a blog for EJOLT giving more details on the struggles of indigenous communities in East-India against the plans of POSCO – the South Korean mining giant we wrote about last week.
By Felix Padel.
For seven years the spotlight has been on communities in Jagatsingpur, near Paradip on Odisha's coast, who have resisted Posco's attempts to get their land for building a steel plant and port, in one of India's highest profile grassroots movements. What is often forgotten is that the main commodity sought by Posco since 2002 has been Odisha's iron ore, especially the high quality deposits in the Khandadhar range in Sundargarh district, north Odisha. Rights to these deposits have been under dispute. Strangely, out of focus from the media, this has not stopped them being mined at a ferocious pace.
The Shah Commission has managed to get numerous illegal iron ore mines closed down in Karnataka, Goa and Keonjhar district (neighbouring Sundargarh). Why haven't the Khandadhara mines been investigated?
Khandadhara means 'Sword-flow', and is famous for the spectacular waterfall cascading down a mountain face. Sacred to a goddess called Ma Kanteshwari by local Adivasis, it's about 750 feet tall – among India's highest – and ranks among the country's little-known natural wonders. Already, its flow is apparently diminishing. One of the 24 peaks in the range has been mined completely bare, and the Kurmitar mining lease covers most of the range.
Formally, the operation is under the Orissa Mining Corporation (OMC, a Public Sector company). In fact, the OMC has subleased it to a private entity called the Kalinga Commercial Corporation Ltd (KCCL), whose website boasts that targets since operations started in 2008 have been exceeded many times over each year, with a total of 2.8 million tons of iron and manganese ore extracted in 20011-12, of which the greater part was exported directly through Vishakhapatnam and Paradip ports to China, 'and a certain South Korean company'.
The native inhabitants of Khandadhara are all unhappy about this, and have formed a Khandadhara Surakhya Samiti to protect their natural heritage. This includes Mundas and other Adivasi groups who have made Khandadhara their home in recent times, as well as the tribal people native to the range, called the Pauri Bhuiya. Like Dongria Konds, Pauri Bhuiya are among the 75 groups in India classified as Particularly Vulnerable Tribal Groups (PVTG – a recent modification of 'Primitive Tribal Groups'). This status has not prevented several thousand being forcibly removed from the mountain by the Paudi Bhuiya Development Agency, in collusion with the Forest Department, on the ridiculous grounds that their traditional shifting type of cultivation is destroying the forest. Like the Dongria, they grow jackfruit and many other fruit trees among the forest trees, and have essentially preserved a spectacular biodiversity in the range, which includes elephants, bison (gaur), leopards and tigers. Pauri Bhuiya resettled in the plains face a cultural collapse as well as acute scarcity of water. Clearly, their removal had more to do with designs by mining companies, who have begun destroying the forest on an unimaginable scale.
If Posco gets to build its steel plant in Odisha, clearly the pace of this destruction will increase, but the KCCL has already forced a massive expansion of mining, exercising a political and business clout that has presumably managed to avert proper public scrutiny. Will this continue, or will the wonder that is Khandadhara waterfall, continue into future generations?
More information:
Press release by the Khandahara Surakhya Samiti carried in The Hindu, 31st July 2007 at http://hindtoday.com/Blogs/ViewBlogsV2.aspx?HTAdvtId=772&HTAdvtPlaceCode=WORLD; 'The Death of a Waterfall' by Madhushree Mukherjee, Outlook 11th July 2012, at http://www.outlookindia.com/article.aspx?281092