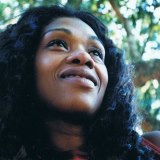 Those dispossessed of their land by the Rio Tinto/QMM mining project in Taolagnaro (southeastern Madagascar) are asking for a fair compensation since 2010. Perle Zafinandro Fourquet and her friends created the "Fagnomba" association to defend the poor people in Taolagnaro. Their work has revealed the lack of permits for research on a future extraction site and contributed to the suspension of the work.
But during the week of March 11th, fifteen members of the Fagnomba organisation, including the president, Perle, were arrested and imprisoned in Taolagnaro (Fort-Dauphin). Their families confirm that they are still in prison at the moment.
Perle was arrested on March 11th and interviewed all night. She was brought before the judge on March 12th in the morning and was incarcerated at 01.00 pm. This mother of four children, two in infancy, presents no danger to society. She was put in jail to silence the claims of the association. Her arrest is a violation of fundamental human rights such as freedom of expression and freedom of association. This detention is unreasonable, unjust and inhumane. It shocked the local people she has defended and the civil society in Madagascar. Her family and friends are very worried about her situation.
Currently, Fagnomba is fighting for:
– The recalculation of the compensation for the villagers expropriated from their land by the Rio Tinto/QMM mining project.
– The departure of the Chief of the Anosy Region (Rio Tinto QMM claims to have already paid compensation to the chief of the region but villagers have not yet been paid)
– Employment of more young people in the Anosy region. The Fagnomba members want Rio Tinto/QMM to hire more young people in the region. The cost of living has significantly increased due to the arrival of Rio Tinto. They recognize that most of the young people are unskilled, but they may nevertheless qualify for low-skilled jobs such as housekeeping, guards, or handlers. A lot of them have lost their jobs due to the mining. Traditional fishermen can no longer fish because of water pollution by discharges from mines.
For more info:
The facebook profil of the FAGNOMBA president: https://www.facebook.com/perle.zafinandrofourquet
http://www.ejolt.org/2013/01/madagascar-local-protests-against-rio-tinto/
http://www.enqueteprod.com/fr/les-actualites-a-la-une/41-autres/195-jvmpdt-perle-zafinandro-arretee