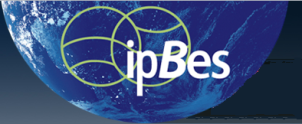 By Amanda Blank
EJOLT collaborators from the Environmental Social Science Research Group attended the 2nd conference of the Intergovernmental Platform for Biodiversity and Ecosystem Services (IPBES) last week. IPBES-2 closed the conference in Antalya, Turkey with the adoption of a very ambitious initial work programme for the Platform for the next five years, and demonstrated strong commitment to its implementation by already pledging more than half (USD 25.4 million) of the total USD 43.5 million required, in what will be remembered as the "Antalya consensus."
The purpose of IBPES is to act comparably to the International Panel on Climate Change (IPCC) but rather to collate scientific research on biodiversity and translate it in terms of implementable national and international policy. IPBES has determined that in order to save quickly deteriorating ecosystems, dialogue between the scientific community, governments, and other stakeholders on biodiversity and ecosystem services needs to be strengthened. Eszter Kovács-Krasznai of the Environmental Social Science Research Group more thoroughly describes IPBES and topics addressed at the conference in his informative blog.
So far IPBES has been heavily influenced by the views of entities such as the International Union for Conservation of Nature (IUCN). The representation of the voices of indigenous groups and local communities in the further development of IPBES is essential as EJ and biodiversity conservation are inextricably linked. Without solidly making the connection between people and conservation, the picture is incomplete. Some conservation projects end up negatively impacting communities, like forest certification schemes and monoculture tree plantations, which is due to lack of communication between EJ advocates and conservationists. Analytic approaches used by IPBES, such as the well-known ecosystem services approach, raise concerns among some environmental justice organizations because of their possible links with the commoditization of nature.
In this respect, one method of conservation that is becoming more popular is ecosystem valuation, or assigning monetary value to ecosystem services, as a mechanism to aid analyses and contextualize the environment in a price system. EJOLT report 5 discusses some of the issues with these types of socio-economic approaches to conservation and provides a fresh perspective that would be useful to include when IPBES is formulating policy recommendations.
Loss of biodiversity and the need for conservation frequently coincide with EJ conflicts. This is one reason why mapping EJ conflicts can be an incredibly useful tool. Biodiversity destruction is similarly mapped, and the two sets of data can be interlaced, producing more thorough assessments of each topic and often linking them together. Tools like this create a very strong argument for EJ to be an integral piece of conservation and visa versa. Therefore, further communication between EJ advocates and conservationists, who have intertwined objectives, can only help both parties.
Photo from: http://www.sequovia.com/actualites/wp-content/uploads/2010/12/ipbes.png